This article is written for parents who are looking for a way that their children can learn a language fast
There might be different reasons for taking an intensive language course during the school holidays: the language lessons at secondary school are substandard; your child's school results were not so good; your kid needs to learn a language fast for a specific reason (travel, friends, family), etc.
One of the most popular solution to this problem is an intensive language course during the school break.
Is that the right choice? And if so, how to choose between the numerous language programmes on offer? Based on my long experience in the field of language training, I put together this useful information that will allow you to make the right choice.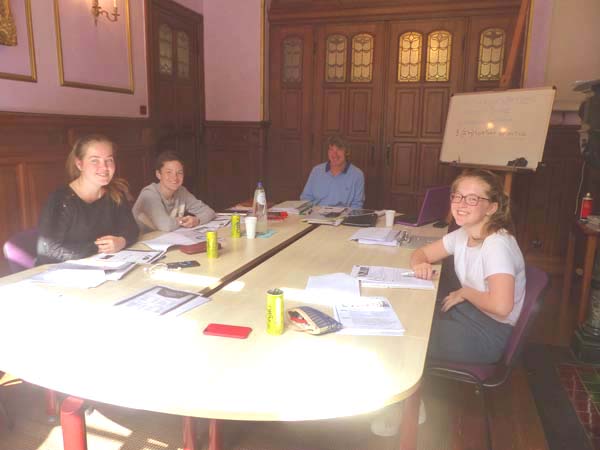 4 essential questions that will help you find the best solution for your child:
1. Are the school holidays the right moment to learn a language?
Teenagers at secondary school often have a considerable volume of homework to do. Next to that, they are often engaged in extracurricular activities such as sports and music or other art classes.
This means that there is not much time available during the school year for additional language lessons in the evening, on Wednesday or at the weekend.
A second problem is the trip to the language class and back. It might not be easy to get to that class on time. And in the dark and cold winter months, going back home in the evening after the classes might not be a laughing matter for young children.
These problems disappear during the school holidays: sport and art classes are interrupted just as the regular school lessons are. That way, a sea of time opens up for another activity, without the stress of the logistical problem of commuting for the adolescents.
For these practical reasons, it cannot be denied that a school break is really the best moment for intensive classes for teenagers so that they can learn a language fast.
Another theme is the choice between a local language school and a residential language course abroad, for instance in England, the USA or Ireland. This is an interesting topic on which I wrote another article.
2. What are the characteristics of an efficient language training programme?

I want to focus on those characteristics that are easy to check and require no specific knowledge about didactical methodology so that you can judge for yourself.
If you are looking for an intensive language course for your child, I strongly advise you to make your inquiries in more than one language school so that you can compare and choose a language school, based on the answers on the following four questions:
Are the teachers qualified native speakers, preferably with considerable professional experience?
Is the number of teenagers per group strictly limited, so that your child can participate actively?
Are there different classes for at least 5 language levels, allowing homogeneous group levels?
Is the school a professional institution, and not a temporary organisation during holidays only?
This information is quite revealing because the answer to all four questions should be 'yes'. If you don't find this info on the website of the school you are looking into, just ask them, because it is crucial to know.
More than 70 years of experience in the field of language training has taught us never to compromise on these principles.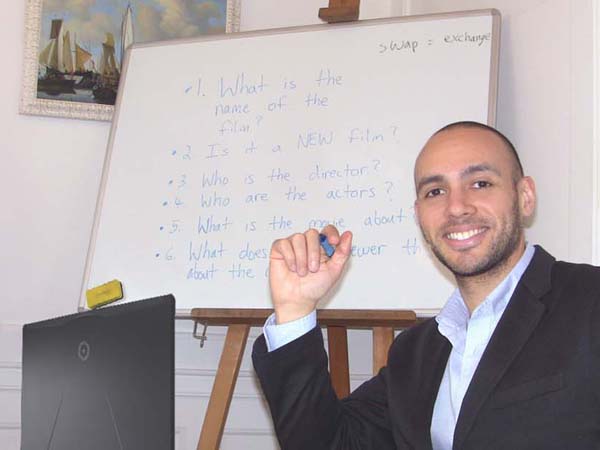 3. How to motivate teenagers to take intensive language lessons during the school holidays?
Let us be honest: it is not obvious for a teenager to invest (part of) his or her holiday on a language course. They go to school the whole year and look forward to their holidays. As a parent, you must come up with some good reasons. And the most obvious reason, namely that they would greatly benefit from improving their language skills fast, is often not good enough for them!
Therefore, it is important that the chosen language course clearly differs from the lessons at secondary school.
In the previous point, I already explained that quality lessons require that the language teachers are native speakers and that the groups are very small. These features also boost the motivation of young learners who now can talk a lot in the target language, interact with their teacher who corrects their mistakes and be engaged in dynamic exercises. That way, they won't perceive the language course as 'more school'.
I cannot overemphasise the importance of small, homogeneous groups that make it possible for the students to talk and be corrected. Talking is after all the ultimate goal of learning a language. And yes, class activities should be fun too, not boring!
That is also the reason why we organise half day training courses and not full day intensive lessons that tend to be too long for the participants.
4. Which holiday period is the best choice to learn a language?
Holiday periods vary from one country to another. And even in the same country, the holiday periods of secondary schools and universities don't always coincide.
In Belgium, where the English Academy is located, these are the secondary school holidays: All Saints break, Christmas holidays, Carnival break, Easter holidays and last but not least the summer holidays.
I would like to classify these 5 holidays into 3 groups:
The one-week breaks: All Saints and Carnival.
The two-week breaks Christmas and Easter.
The two-month summer break: July and August.
It is obvious that the longer the holiday period, the more choice you have.
At All Saints and Carnival, there is no other option than to take the only week available.
During the Christmas and Easter holiday, you can choose two weeks or just the first or the second week. Since Christmas Day and New Year's Day often fall on weekdays, the Easter break is generally a better choice than the Christmas break. This is reflected in the larger number of students that we see attending the English lessons at our language school in Brussels during the Easter holidays.
The best period for an intensive language training course during the school holidays is the long summer break that allows you to plan the course whenever your child is available and for the number of weeks of your choice.
Even if your child takes a three-week course in July or August, it will still have enough time left for other activities that summer. Make sure that the language school you choose offers that flexibility.
Conclusion on how to learn a language fast.
In my 25 years of experience organising language courses, I have learned that intensive language training during the school holidays offer the best way to learn a new language fast.
The information in this article will help you to choose the right period and the right school with the right approach and characteristics.
These rules apply for all languages: English, French, Dutch, Spanish or any other language that is to be learned.
And don't forget: it is crucial that your child really LIKES taking these lessons. That will create a positive bond with the new language and will stimulate your kid to improve his language skills, as well during as after the language.