Training opportunities for MEPs during the Covid-19 pandemic
Dear Member of the European Parliament,
The European Parliament published guidelines for its members. The text was titled 'What makes a good MEP?' and starts by stating three key attributes that are needed to be an effective MEP: "Good negotiation skills, clear values and language skills."
I am convinced that you have developed clear values during your political and public career.
But what about your negotiation and language skills? Have you developed them as good as you could?
How confident are you when giving a speech in English? Or when participating in negotiations?
I have organised English, French and negotiation training sessions for MEPs for over 25 years, ever since I became director of the most renowned English language and communication training centre of Brussels.
So, I know that the best MEPs are very aware of the need to develop these skills as much as possible. But I also know that it is not so easy to find the necessary time for that.
But what about the current situation? The Covid-19 pandemic has confined us to our homes and gravely limited our ability to travel. Many of your regular duties can simply not take place.
It is of course a terrible situation. But as they say: "Every cloud has a silver lining."
Why not use the time that has freed up for additional training and development? Safely in the comfort of your home, via VoIP. You will be in direct contact with your personal skills trainer via your laptop or computer. You will talk, see each other, exchange documents and written messages, as if you were in the same room.
The English Academy is an eligible training partner of the E.P., which will fully reimburse the cost of your personal language and/or presentation skills training sessions.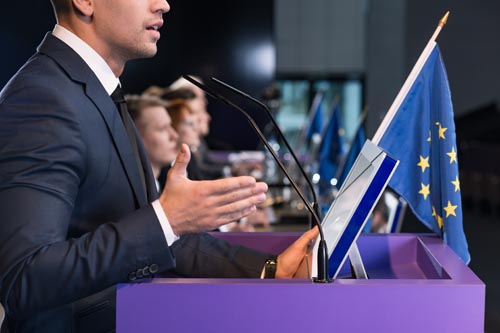 So, how does it work? An explanation in six points.
1 You or your assistant contact us to discuss your needs. Maybe you want to develop your negotiating and meeting skills on a more advanced level of English. Or are you rather looking for a basic French language training for informal social interaction? It is all possible.
2 We will develop a personalised timetable for your training programme, depending on your availability and the required intensity. We usually organise sessions of 2 or 3 hours, so that you can really make the mental switch and get deeper into the other language.
3 Once we have that information, we will appoint an appropriate English or French language trainer that fits your needs and who will guide you from start to finish. Someone who is available when you are and who has the skills to cater for your specific, individual requirements.
4 We can use a wide variety of software for our online training sessions (Skype, Zoom, Webex,…) Just specify the one you prefer using. Your build-in microphone and camera of your laptop are good enough to interact with your teacher.
5 Once the training programme has started, we can still adapt the content as well as the timetable, if needed. We do not offer a standard lesson package but a flexible approach in every sense of the word. We have been around for long enough to know what really works.
6 From time to time, we will bill you the lessons that were given. After the payment is received, we will provide you with the necessary documents to request the reimbursement by the E.P. We know how this procedure works and our training centre is well known at the E.P.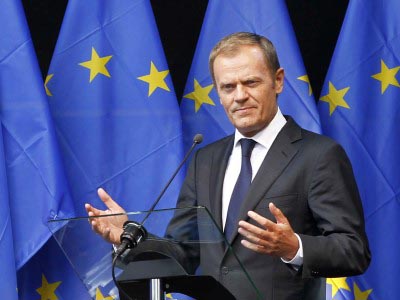 Language and communication skills are no talents. These are skills that need to be learned.
I can finish by informing you that we helped MEP's of many different nationalities, with great results.
We also worked for political groups and even helped several Permanent Representations prepare for the presidency.
And now, you too can benefit from the expertise of our qualified team.
And don't forget that traveling during the summer months will also be quite limited. If not now, you might very likely find the time for a training programme in July or August.
You receive this personal message only once. So, do not miss out on this opportunity.
Just send us an email and we will get in touch. Together, we can discuss if and how our professional services can be of great benefit to you.