Covid-19 ? Finally some time for virtual English lessons.
F
rom Corona to virtual English lessons.
Who could have imagined the extent of the measures that have been needed to keep the Corona virus under control? Who could have believed that face-to-face interaction with other people would become so tricky?
The Covid-19 pandemic has proven to be deadly and disruptive to our private and professional lives.
However, every crisis in an opportunity, and this one obliges us to think in a creative way about how we communicate, now that safety requires us to stay at home or at the office.
The essential question therefore is: "Can we communicate with someone else without being in the same place in an efficient and effective way?"
T
he advantages of personal contact.
In order to answer this question, we need to look at the advantages that face-to-face contact offers:
1. You can talk freely about any subject in a direct and interactive way, ask questions, correct and complete what the other person says.
2. You can see each other while speaking, which enriches the interaction, adding facial expression and body language to the communication.
3. You can share information on paper or in a digital form: all kinds of documents, reports or manuals. Even objects.
4. You can write things down on paper, based on the discussion we have, and share those notes with the other person to consolidate what was discussed.
A

judgement based on experience.

The English Academy has considerable experience in the field of tailor-made private language lessons. We know what it takes to deliver high quality training sessions. So – to cut a long story short – what is our educational team's conclusion on how we can best overcome the lack of face-to-face contact without considerably reducing the training programme's effectiveness?
C

urrently, VoIP is the tool we need.

An ordinary telephone is not sufficient to replace human contact. It can only cater for the first of the four advantages of face-to-face contact: you can talk, and nothing else. That is not enough.
We need a better tool that also offers the other advantages of human interaction: visual interaction and the exchange of documents and notes.

That tool is voice over internet protocol, VoIP, meaning communicating via your computer, laptop, tablet or smartphone. This type of communication allows you to see the person you are talking to, share any information in digital form and exchange written messages. In short: it allows us to deliver you the quality training session you deserve and expect.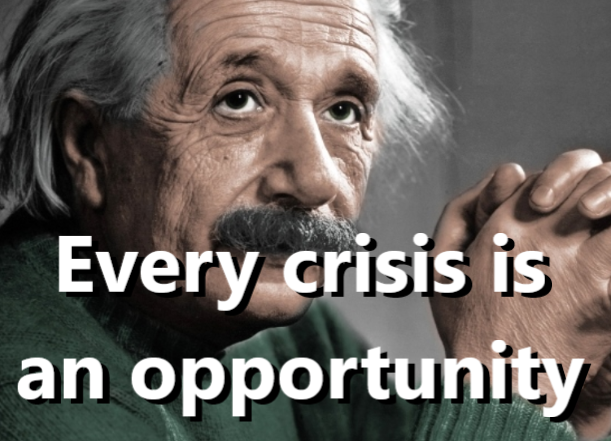 W

hich VoIP do we use for our virtual English lessons?

At the English Academy, we adapt to your preference with regards to VoIP, as we adapt to your didactical needs. We often use well known tools such a Zoom or Skype but if need be, we can also use other professional virtual classroom environments, that you can simply access with one click on a link we send you. No time-consuming or frustrating setup is required.
W

hat do our students need?

You don't need anything special. A good internet connection and a place where you won't be disturbed will suffice. And your device? Any computer or laptop will do. I would certainly advise against using a smartphone, unless you only want to practice your conversation skills. A tablet is better but a computer or a laptop with a keyboard allows you to fully benefit from your virtual English lessons.
P

lanning your virtual English lessons.

If you wonder how the lessons are planned, I can give you a simple answer: the same way as face-to-face lessons. We will appoint a teacher that is available when you are. Once you have started, you will confirm or reschedule your future sessions directly with your personal English language trainer.
The date, time of day and duration of each lesson will be set in advance, with the possibility to rescheduling if required.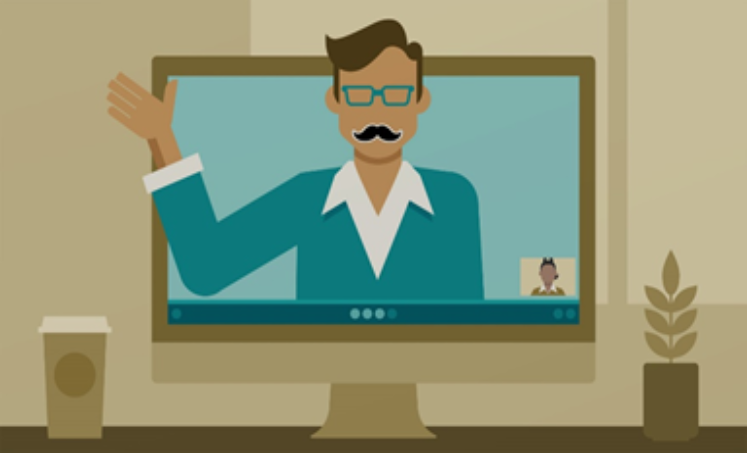 V

irtual English lessons: anytime, anywhere.

Thanks to this tool, everybody can have their virtual English lessons wherever they are, at home or at the office. Location and distance are no longer of any importance at all. This means that nobody must go from one place to another, what not only saves a lot of time but also reduces the price of the lesson, since our trainers no longer have to travel to your premises. That enhances the flexibility, possible with the planning. One might almost say that your virtual English lessons can take place anytime, anywhere.
E
xtra advantages for companies.
Employees have to use their time at the office in an efficient way. Commuting to and from the language school will therefore cost productive and expensive time to the company. Sure, our teacher can come to your premises but that would require an extra transport fee. With virtual language lessons, neither time nor money is wasted. At the time of day agreed upon, contact between the student and the trainer is established with just one click and the lesson can start right away, without any delay, in a very efficient way, to the benefit of all.
V

irtual English lessons: why not give it a try?

The Corona virus has been very disruptive for many companies. Productivity down, orders cancelled, clients stay away, you name it. It is a horrible experience for most businesses.
But why not respond in a creative way so that you can overcome that problem better than your competitors? If you or your employees cannot work, why not use the available time to improve the language skills that you will require, once everything will be back to normal?
The old excuse that there is no time for language lessons, no longer holds true.
Turn the problem into an opportunity to improve your communication skills in English, Dutch or French and thanks to that smart initiative, the current losses might very well be more than compensated in the future.
C
ontact us without any obligation.
Learn more on our online English lessons. On our website, you will find more information on our reputed school, our efficient method, our competitive prices and our experienced teachers, all native speakers.
It you like what you see, just get in touch, so that we can check together if and how our virtual English lessons can be of good use to you.