Intensive English language courses in Brussels for fast progress
Only 3 to 8 people: the number of participants in our language courses in Brussels is limited. We want you to speak, to interact and to ask questions so that you can apply what you learn in real-life situations.

A separate group per level: we organise 8 different groups for adults: one for each level. You take a level test when you register so that we can place you in the group that suits you best.

The number of weeks is up to you. During the All Saints and Carnival break, we offer one week, but during the summer months you can choose to progress for up to nine weeks in Brussels.
Adapted course material: every participant receives a syllabus with the course material of the week, allowing revision during or after your intensive English language course in Brussels.

Learning a language fast in Brussels? The English Academy is reputed for its English language training. Our popular intensive summer lessons helped boost the level of thousands of people.

Morning intensives: 4 hours per day, 5 days per week, makes 20 hours per week. All our small groups have the same timetable: Monday to Friday from 9 am to 1 pm, including a short break at 11 am.

 
Registrations until the summer of 2024 are closed.
No more places for our intensive group lessons available.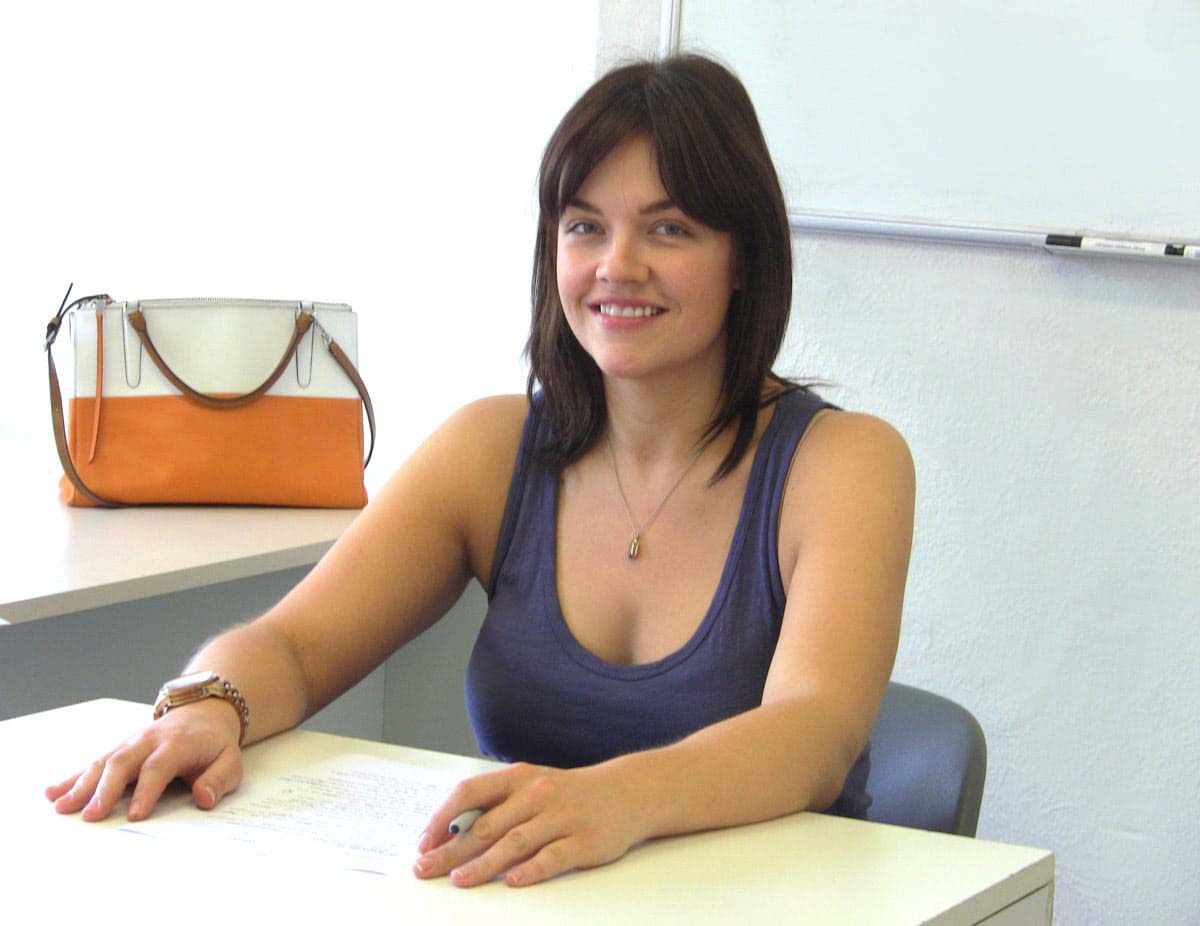 Best language teachers!
Our trainers are native speakers with a long experience in teaching language courses.
Our professional collaborators are committed to make you progress fast in English.
Hiring the best teachers available is the most important job of our management:
A degree as a language teacher is a must.
The English language is always their mother tongue.
Relevant teaching experience is absolutely required.
They are constantly evaluated by staff and students.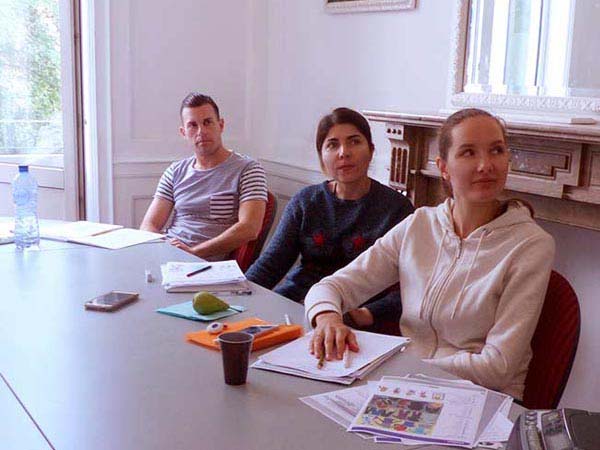 Why 4 hours/day?
4 hours every morning gives the best result for an intensive language course in Brussels.
Do you wonder why we teach 4 hours per day in the morning. Why not 2, 3 or 6 hours?
Research proved that 4 hours per day is the optimal duration for intensive language lessons:
Fewer hours don't facilitate fast progress.
More hours require a long lunch break.
Efficiency of full day training is lower per hour.
Free afternoons allow for revision and other obligations.
That is why not only students from the capital but also from Flanders and Wallonia choose our school to make fast progress.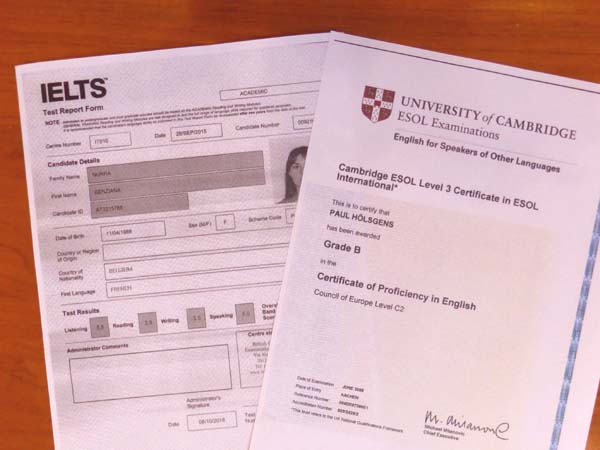 Optional: IELTS courses
Intensive IELTS preparation courses in July, August and the Easter holidays. Get your certificate!
All of our regular intensive English lessons boost the skills that you need for the IELTS test at the British Council in Ixelles.
You can complement this with an intensive IELTS exam preparation course of one week:
Learn about the test format and how to answer.
Do trial exams and learn the tricks to boost your score.
Same timetable & price (20 hrs/week)
These are the available training weeks:
From 19 to 23 July 2021
From 16 to 20 August 2021
Intensive English language courses in Brussels – summer and holidays
Timetable
Monday to Friday from 9 am to 1 pm.
5 morning session of 4 hours per week.
Every language course follows this schedule.
Only 3 to 8 people for every level.
There are lessons on Easter Monday, 21 July and 15 August, when applicable.
Flexible starting dates
Carnival and All Saint break: one intensive training week in Brussels is available.
Christmas and Easter holidays: you can choose one or two weeks of intensive courses.
July and August: you can choose from one to nine weeks of training and start any time.
Available course dates* – year 2023-2024
| Holiday period | Lesson dates | Nr of weeks |
| --- | --- | --- |
| All Saints break: | finished | 1 |
| Carnival holiday: | finished | 1 |
| Easter holiday: | finished | 1 or 2 |
| Summer break: | from 1/7 to 23/8/24 | 1 to 7 |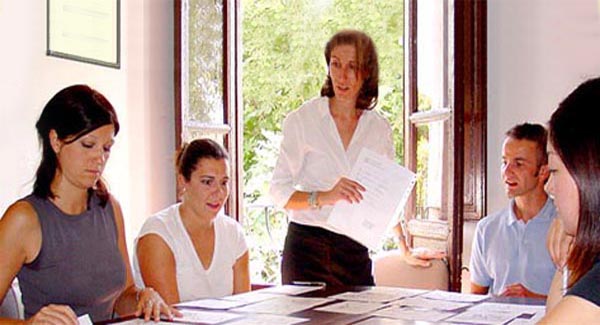 1 week
360 €
for 20 hours (5 x 4 hrs)
€ 18/hour for 1st week
+ 21% VAT = 436 €
only 3 to 6 people/group
all costs are included
additional week
295 €
for each additional week
(if right after the first week)
4 hrs x 5 days = 20 hrs/week
+ 21% VAT = € 357
all costs are included
Improve your English speaking skills with a skilled native English teacher.
The English Academy guarantees your satisfaction.
Better chances on the job market: if you are looking for a job or for a new professional challenge, the English language is essential. Benefit from the holiday break to boost your language skills and your career options.

For an academic degree or for a promotion: you want to get a master of a postgraduate or you want to grow in your current job? Use your holidays to improve your general level of English or to prepare for the IELTS.
Language courses in Brussels to travel abroad where you want to talk to the local population. Our intensive language courses in Brussel are the ideal tool to refresh and to broaden your practical language skills.

To enrich your daily life: whether you like it or not: English is everywhere: movies, TV, music, IT, internet, university, business, etc. With our professional help, you can put the concept of 'lifelong learning' into practice.