What are Cambridge Certificates, such as the C2 Proficiency?
Cambridge Certificates of English are worldwide the best-known tests and qualifications to provide yearly almost 6 million learners of English an official proof of their language skills as a non-native speaker.

There is a certificate per level of the Common European Framework of Reference for Languages (CEFRL), testing speaking, writing, reading and listening skills. The C2 Proficiency is one of them.
These certificates are often mandatory when applying for studies, for jobs in an international workplace or for working visa. They motivate to study and they look incredibly good on your CV if you pursue a career!

Our experience in helping people successfully prepare for the Cambridge Exams in Belgium guarantees that our training programme will considerably improve your test results and thus ensure you will get your certificate.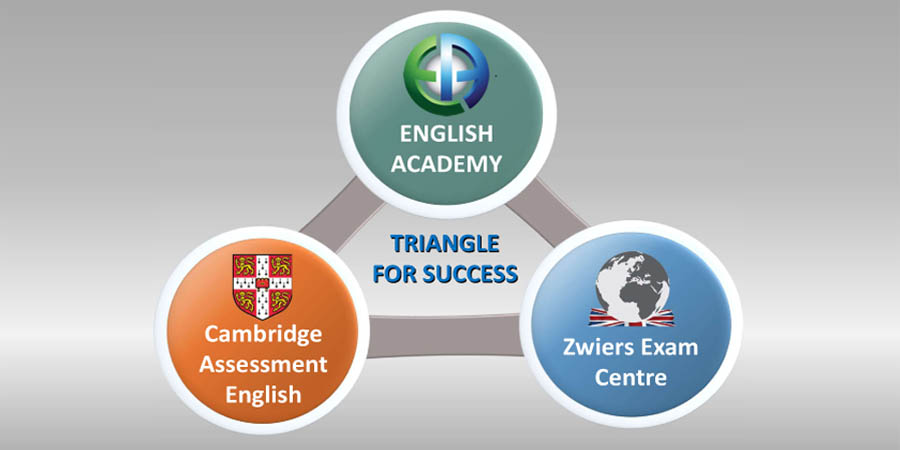 Cambridge Certificates in Belgium
3 organisations join hands for your test: one organises it, as second prepares you for it and a third certifies it.
The English Academy in Belgium has a long experience helping people succeed in the C2 Proficiency and other tests. Students often pass a test at a higher level than their initial language level.
Zwiers Exam Centre has teamed up with The English Academy. This organisation gives the exams. Dates, location and price for every exam are on their website. (Check regularly for updates.)
Cambridge Assessment English supervises the tests and certifies the results. This organisation is part of the University of Cambridge in England. On their website you can find more information on the different exams.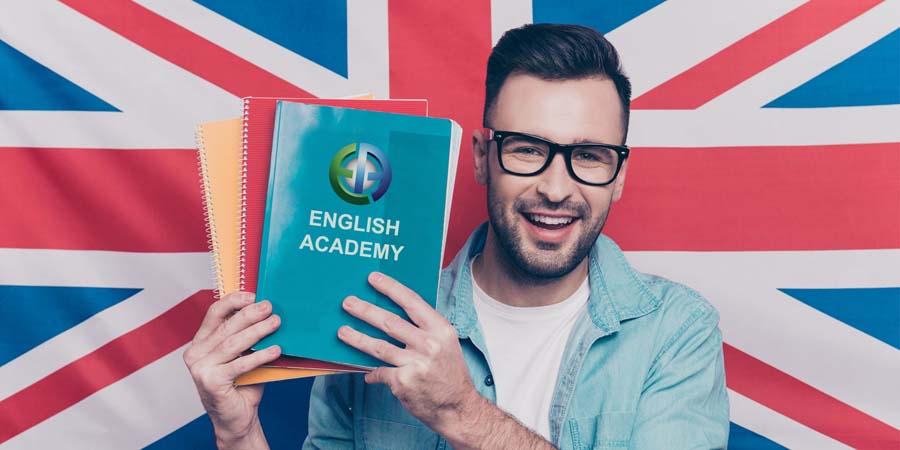 Why prepare at the English Academy?
We are an exam preparation centre with an unrivalled experience and success rates. We WILL boost your test results.
Our renown is unmatched. The English Academy is specialised in teaching English in Brussels, Belgium, since 1947.
Only here you will find group lessons in Brussels (next to individual courses) to prepare successfully for the Cambridge Certificates, such as the C2 Proficiency.
87% success rate of our students at these exams. Impressive, not? We only employ qualified English native speakers with a particular experience in exam preparing.
We are a Cambridge Preparation Centre, collaborating with the Zwiers Exam Centre, which is under the supervision of Cambridge Assessment English.
The Cambridge English Certificates per level.
B1, B2, C1 and C2 Proficiency.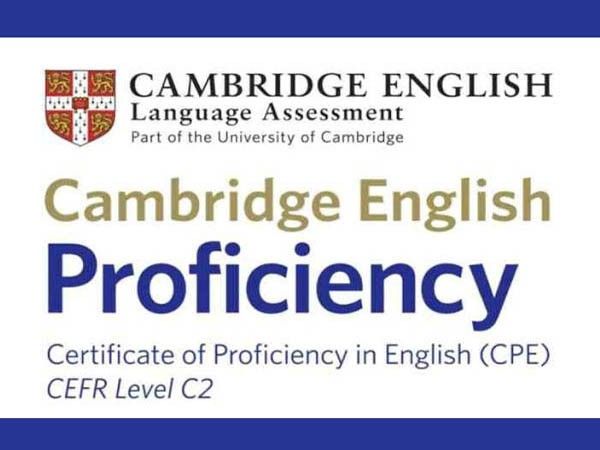 Formerly known as the Certificate of Proficiency in English (CPE), the C2 Proficiency is the highest-level qualification possible. It is proof that your competence in English is close to that of native English speakers.
A C2 Proficiency confirms you can communicate fluently, deal with hard questions and study demanding subjects at the highest level. You can understand complex writing and negotiate in international business settings.
The C2 Proficiency can be required for a very senior academic or professional environment, for instance for the top management of corporations, European Organisations in Belgium, or a PhD programme.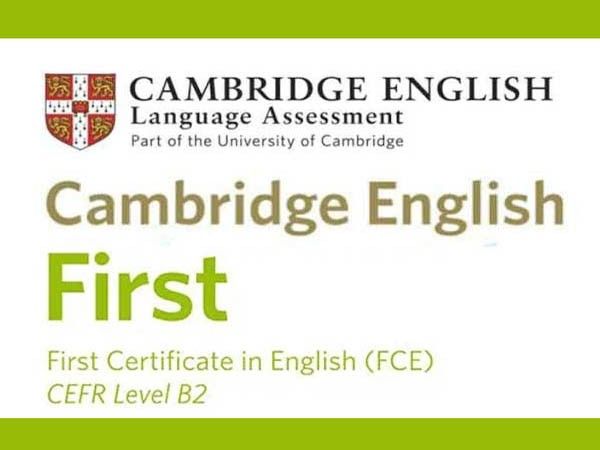 Formerly known as the First Certificate o English (FCE), The B2 First is a popular exam at an upper-intermediate level, accepted by countless educational institutions and businesses, in Belgium and worldwide.
It shows that you can communicate effectively, express opinions, present arguments and explain a point of view. You can understand the news, write letters, reports and other types of text.
The B2 First is often required for a foundation or pathway course (that prepares students for UK University entry) or a Bachelor degree in English in non-English-speaking countries.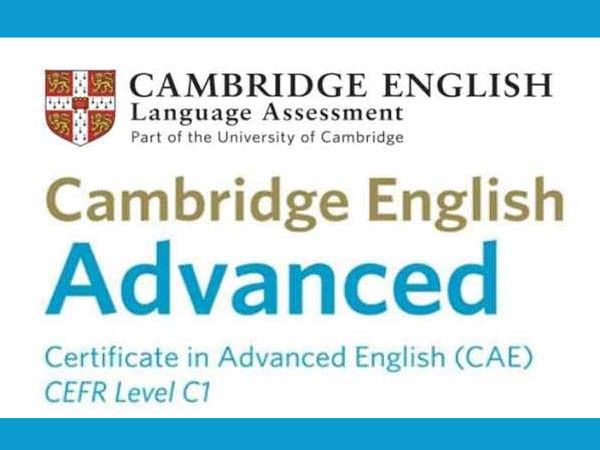 Formerly known as the Certificate of Advanced English (CAE), the C1 Advanced is a high-level qualification, confirming that you have the advanced language skills that universities and employers require.
It shows that you can communicate effectively and fluently at a managerial level or follow a course at university level. You can participate in academic seminars or professional meetings with confidence.
The C1 Advanced is often required for international studies, for management positions or to work abroad. In the Flemish part of Belgium, lectors and professors need such a certificate to be allowed to teach in English.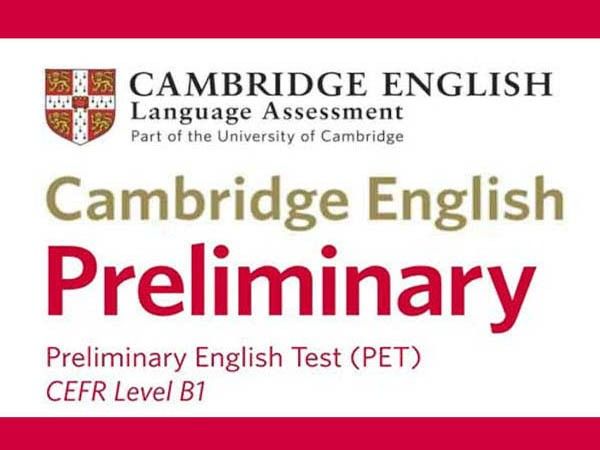 Formerly known as the Preliminary English Test (PET), the B1 Preliminary confirms that you have mastered the basics of the English language at an intermediate level, which is a practical level for everyday use.
It shows that you can understand a conversation, read simple articles and write emails and letters on familiar subjects. You can express your opinion in both written and spoken English, although not in a fluent way.
The B1 Preliminary improves your work, travel and study prospects, since it confirms your ability to communicate in English for practical tasks, requiring an intermediate level of English. It is popular amongst young learners.
How to prepare for the C2 Proficiency or another Cambridge Certificate Test in Belgium?
Contact the ENGLISH ACADEMY for more information, or to reserve your place
FAQ on the Cambridge Certificates.