English evening courses in Brussels:
efficient lessons in small groups
Make fast progress in our evening English course.
The right level: we test your current level of English when you register. This allows us to put you in the group course that suits you best. We have separate classes for 7 different language levels.

Only 3 to 7 people per group: the number of places is strictly limited. Small groups allow you to speak, be corrected and ask questions. Our evening lessons become more dynamic thanks to this interaction.

Our English evening lessons boost all skills. You will become a fluent speaker of English. Practice makes perfect. You will learn English fast in a way that allows you to apply it directly in any real-life situation.
Different evening English courses: you can choose between general English lessons (on 7 language levels) and academic classes (that allow you to successfully take the IELTS, an official English exam).

English is our speciality: The English Academy offers group lessons in English only, as it is the true expert in English language training in Etterbeek – Brussels. That way, you will get the quality course you deserve.

The best didactical material: every participant of our group classes receives a course book, including exercises and e-learning or CD-ROM, that we get from the Cambridge University Press or Oxford Press.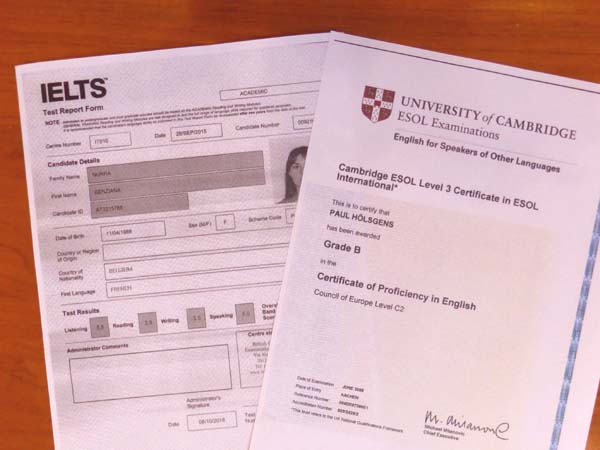 Optional: IELTS test prep.
The English Academy is an exam preparation centre of the University of Cambridge.
All successful students get the English Academy Certificate at the end of their English classes.
But we also have evening classes that prepare for official exams of English (from the University of Cambridge), such as:
IELTS (the best-known EFL diploma in Europe).
C1 Advanced English (CAE).
C2 Proficiency (CPE).
We prepare for the exams that are organised by the B.C. in Elsene / Ixelles.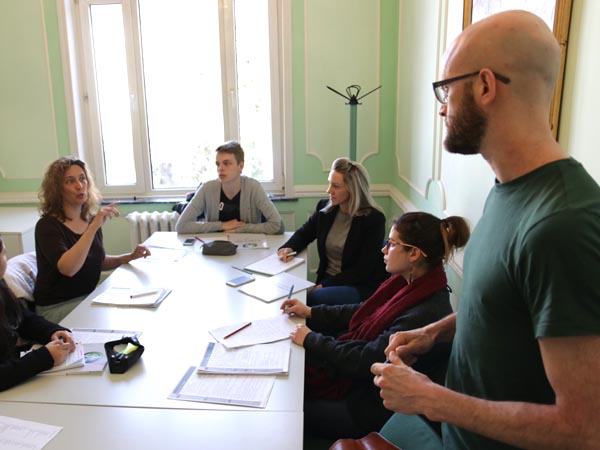 Speaking practice
Our evening English courses are focused on making you speak the language fluently.
A language needs to be spoken. That essential truth lays at the basis of our approach.
Reading, grammar, listening and vocabulary exercises are tools that make you speak better:
Our very small groups allow you to talk more.
We stimulate you to express yourself actively.
We correct your mistakes and give advice accordingly.
Your growing confidence will boost your fluency.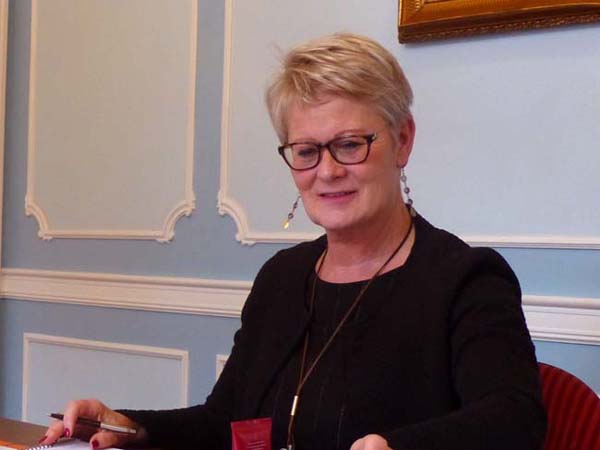 Get the best teacher
The English Academy has a dedicated team of skilled native English language coaches.
Our success depends a lot on our continuous effort to recruit the best teachers available:
They must be native English speakers. No exceptions!
A degree as a teacher of English is required.
With proven experience as a language coach.
They are assessed by our staff and our students.
We expect a lot of our teachers, because your progress depends on their skills.
Evening English course in Brussels
Timetable: Thursdays from 6 to 9 pm
Thursday evening: all levels, from elementary to advanced.
7 levels A0, A1, A2, B1, B2, C1, C2.
An English language test, prior to your registration, will determine your level.
Two options for registration
A full school year of 90 hours (2 semesters) classes from September to mid-June.
Or one semester of 45 hours from September to January or from February to June.
THURSDAY course dates school year 2023-2024
Course dates first semester
| | | | | |
| --- | --- | --- | --- | --- |
| 21/09 | 28/09 | 05/10 | 12/10 | 19/10 |
| 26/10 | 09/11 | 16/11 | 23/11 | 30/11 |
| 07/12 | 14/12 | 21/12 | 11/01 | 18/01 |
Course dates second semester
| | | | | |
| --- | --- | --- | --- | --- |
| 01/02 | 08/02 | 22/02 | 14/03 | 21/03 |
| 28/03 | 11/04 | 18/04 | 25/04 | 09/05 |
| 16/05 | 23/05 | 30/05 | 06/06 | 13/06 |
A full school year – September to June
1.350 €
for 90 hours (30 lessons of 3 hours): only € 15/hour
+ 37.5 € for the course material = € 1.387.5
+ 21% VAT = € 1.679 €
A semester – start in September or February
787,5 €
for 45 hours (15 lessons of 3 hours): only € 17,5/hour
+ 37.5 € for the course material = € 825
+ 21% VAT = € 998
All registrations for the first semester are closed.
You can now reserve your place for the second semester.
Improve your English speaking skills with a skilled native English teacher.
The English Academy guarantees your satisfaction.
What are the objectives of our evening English course?
Reach a higher level on the CEFRL. If you have a A2 level, you can expect to attain a B1 level after a full school year (90 hours of lessons). That is the average (and very impressive) progress that our students make.

Express yourself fluently in the language. That is why our groups are strictly limited to 7 participants. Our trainer's job is to correct your mistakes et to answer all your questions about the lessons that you might have.

Realise your personal ambitions. Whether you want to speak English during your holidays, at the office, to study abroad or even to emigrate; an excellent knowledge of this global language is essential for all these goals.
Regular practice for regular progress. Participate every week for 3 hours. This continuous, weekly exercise is essential for your ongoing progress. Be present so that you can improve your skills gradually, week after week.

Active participation in our evening English course. Your constant verbal input is essential for your progress. Practise is the key to success. Is there something you don't understand? Never hesitate to ask your teacher.

Use your skills in daily life. Your participation in our evening English course in Brussels is essential but is not enough. We stimulate you to immerse yourself in English after the lessons. (Series, reading, YouTube, …)